Energy saving: autoconsumption a way to combat electric bills increasing.
For 10  years, energy costs, electricity in particular, have increased. 
Historical operator prices have seen a more than 50% increase compared to 10 years back, and 8% only during 2019! The French Energy Regulatory Commission envisions an increase of the kilowatt-hour over the coming years.
Solar panels installation is the easiest solution to implement, regardless of the geographical situation! 
In practice, today, Europe favours european modules and supports local industry. 
Energy productor make savings directly on his electricity bills, and become less dependent. The existing power grid allocates energy to the nearest (productor and neighbours); thus avoiding transport losses.
Finally, the last winner is Earth! The discontinuation of fossil energy exploitation and non-recyclable waste production are all benefits for the planet!
Investing in solar energy is about saving money.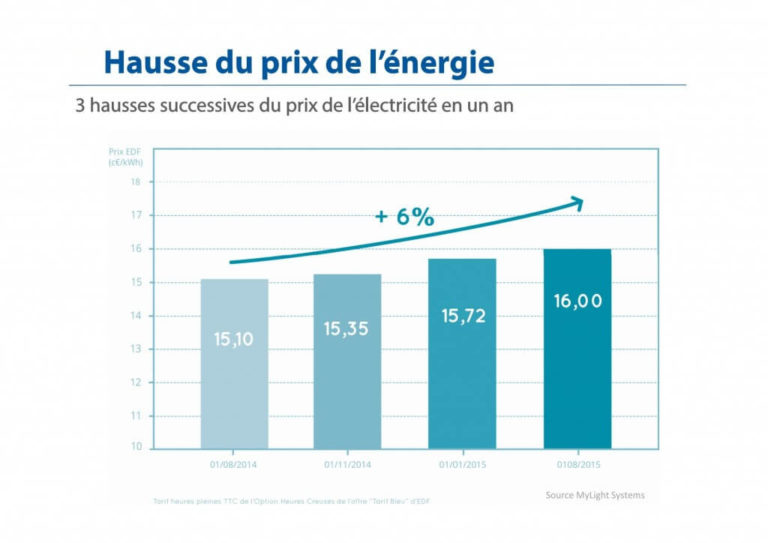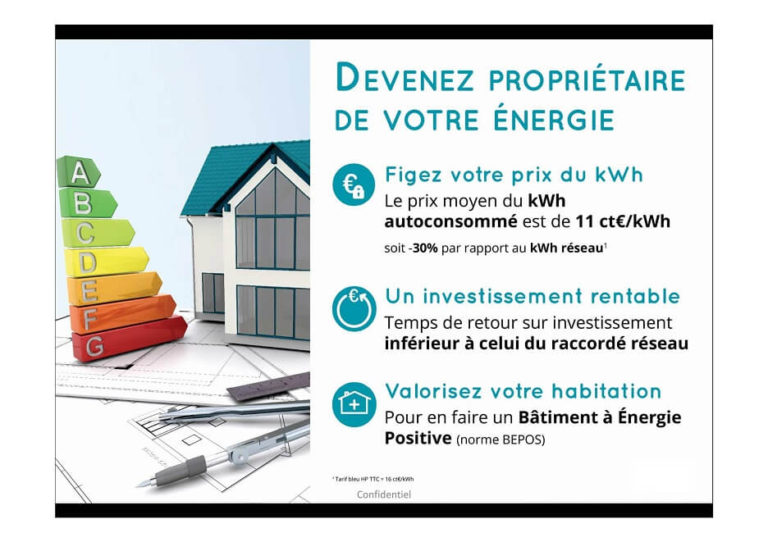 Capital ENERGIES takes care of EVERYTHING. You have nothing to do!
Technical evaluation 

Financial analysis

Self-financing

Administrative procedures

Installation

Maintenance

Monitoring